Coppa' Lobsta'
The twelve-foot long and five feet tall Coppa' Lobsta' is fun, engaging, and a little awe inspiring. Made of salvaged, recycled weathering wood and copper, the lobsta' makes a glowing presence in the natural landscape.
TITLE: Coppa' Lobsta'
DATE: 2014
MEDIA: Salvaged Wood and Copper
DIMENSIONS: Sculpture 48" W x 144" L x 36" H
LOCATION: Cary Hill Sculpture Park, Salem, NY
INSTALLED: October 2015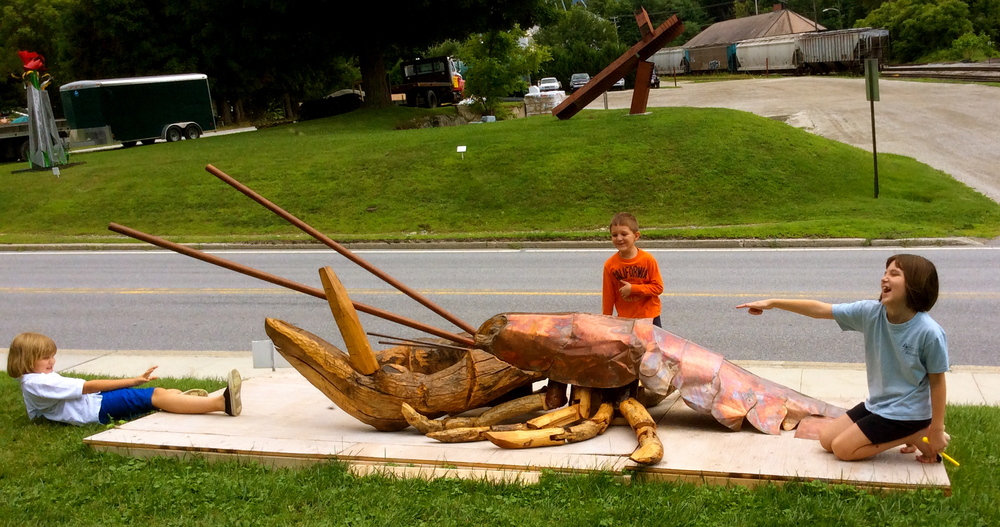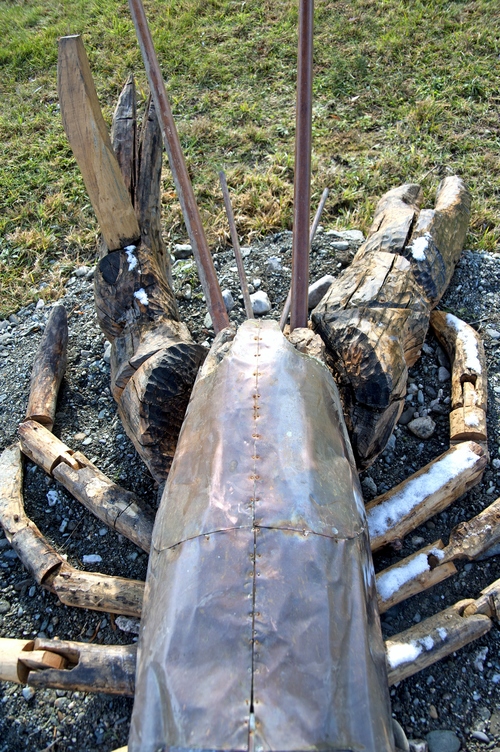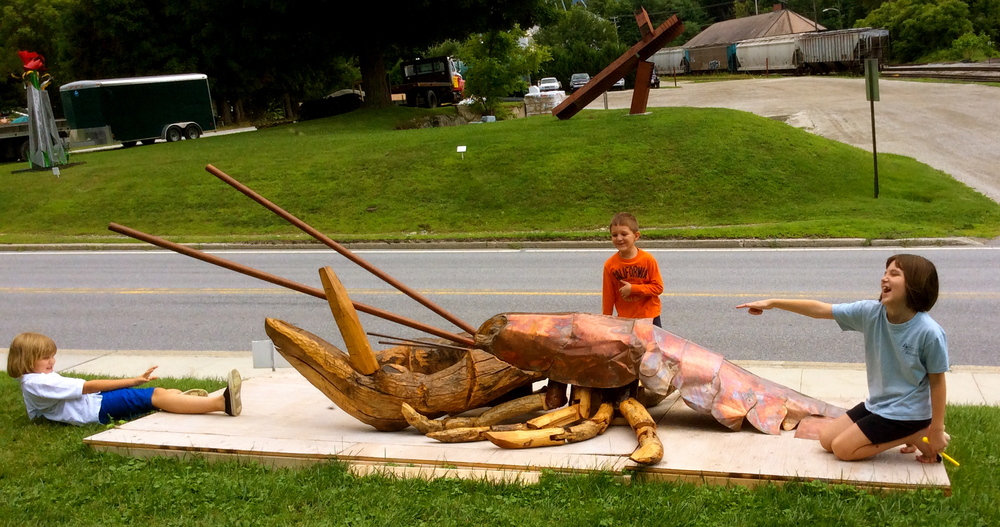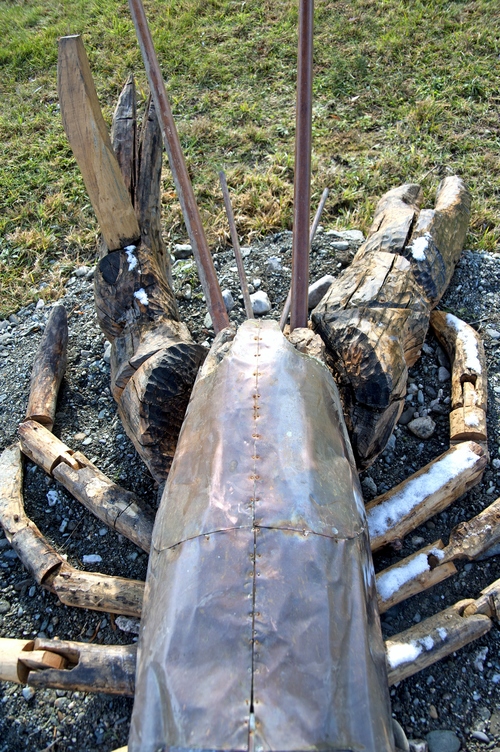 The download the full project sheet click here.